Our Team.
Our healthcare team is made up of specialized and highly trained experts. Our board-certified physicians have decades of experience and have held prestigious positions at various schools and organizations.
Our Board-certified physicians specialize in the areas of Interventional and Vascular Radiology, Body Imaging, Family and Preventative Medicine, Geriatrics and Internal Medicine, Urgent Care and Emergency Medicine.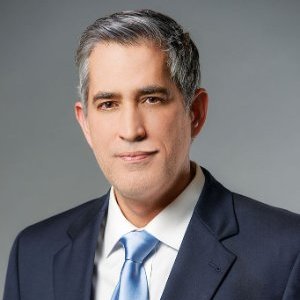 Alexander Sardiña, M.D.
Advanced Diagnostics Healthcare congratulates our partner Dr. Alexander Sardiña on his 2013 election as President of the Houston Radiological Society.
Dr. Sardiña is board certified in Diagnostic Radiology and fellowship trained in Cross-Sectional Imaging from Johns Hopkins University.
As Chief of Cross-Sectional Imaging at Advanced Diagnostics, Dr. Sardiña has implemented a unique blend of personalized care and customized examination protocols for each patient, thus allowing us to be of greater diagnostic value to our referring physicians.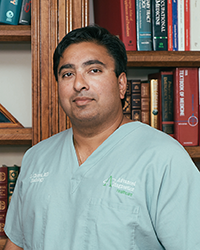 Lucky Chopra, M.D.
Dr. Lucky Chopra is the Chief Executive Officer of Advanced Diagnostics Healthcare. In addition to working with outpatient care, he oversees the Image Interpretation department.
He attended the University of Missouri at Kansas City, both for his undergraduate degree and medical school. In 1996 he opened X-ray X-press, a provider of mobile radiology services in the greater Houston area.
Four years later, he opened Advanced Diagnostic Healthcare, the Texas Medical Center-area outpatient facility whose notable list of patients include the Houston Texans.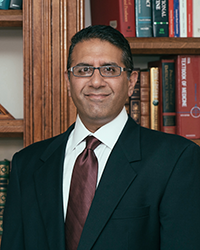 Raj Thakur, M.D.
Dr. Raj Thakur is the Director of Interventional Radiology at Advanced Diagnostics Healthcare and has held this position for 13 years. He attended the University of Illinois at Urbana-Champaign for undergraduate studies and completed his medical school training at the University of Missouri in Columbia, Missouri. He then completed a transitional internship at Deaconess Hospital in St. Louis, Missouri prior to completing his residency in Diagnostic Radiology at Northwestern University in Chicago, Illinois.
Dr. Thakur stayed and completed a fellowship in Vascular and Interventional Radiology at Northwestern. He oversees Interventional Radiology procedures at many hospitals in the Houston metropolitan area. He offers minimally invasive interventional procedures, allowing treatments that previously required hospitalization to be done in an outpatient setting.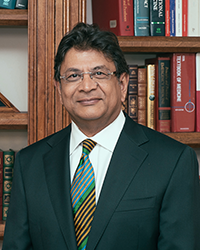 Chand Mathur, M.D.
Dr. Mathur gathered considerable experience from 33 years of practice across a vast expanse of the globe.
After medical school in Kashmir (1975), he passed the Radiology Boards in 1980. He went on to become the Chief of Radiology at Al-Ain Hospital in Dubai, UAE (1997) before finishing his residency at Nassau University Medical Center, New York (2003) as Chief Resident.
Dr. Mathur also completed fellowships at Yale (Cross Sectional Imaging) and Vienna, Austria (Ultrasound) before becoming an integral part of the team at Advanced Diagnostics as our Cross Sectional Specialist in 2004. He has been a board certified practitioner for 10 years.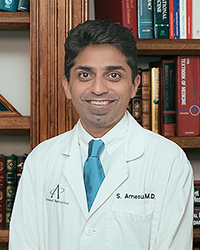 Sandeep Amesur, M.D.
Originally an East coast native, Dr. Sandeep Amesur graduated from Robert Wood Johnson Medical School in Piscataway, New Jersey in 1998.
He completed his residency in Diagnostic Radiology at Hahnemann University Hospital in Philadelphia, Pennsylvania.
Dr. Amesur began his private practice immediately after residency and has been a critical addition to the Radiology team at Advanced Diagnostics since 2004.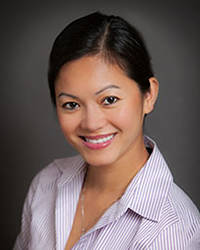 Victoria Do, M.D.
Dr. Do is board certified in Family Medicine and is fluent in both Vietnamese and English. Dr. Do provides patients with comprehensive, individualized plans of action and fully explains why she recommends a certain treatment plan. Currently an associate professor at Texas A&M Medical School, Dr. Do received her medical degree from St. George's Hospital Medical School in London. She completed her residency with Memorial Family Medicine Residency Program, where she later served as faculty.
Dr. Do enjoys preventive medicine, believing it is much easier to prevent a problem than to treat it. Her other interests include women's health and cosmetic dermatology, such as skin rejuvenation, chemical peels and microdermabrasion. Dr. Do spends her free time outdoors with her husband and two children. Dr. Do accepts new patients ages 16 and above.

Huma Haider, M.D.
Dr. Haider is Board-certified in Neurological Critical Care and serves as the Director of Traumatic Brain Injury and Concussion. Dr. Haider studied at Baylor College of Medicine and performs outpatient and inpatient clinical services.

Rubin Bashir, M.D.
Dr. Bashir received his doctorate from Georgetown University School of Medicine. He completed a five-year Orthopaedic Surgical Residency at the University of Pittsburg. As a physician at Spine, Orthopaedic & Pain Surgical Partners, he offers management of degenerative spinal disease, and treatment of spinal stenosis and herniated disks. He also specializes in minimally invasive techniques, lateral access spine surgery and disk replacement.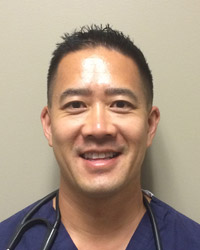 Steven Lo, M.D.


Archna Vajpayee, M.D.
Dr. Vaypayee attended the University of Southern Mississippi, where she graduated Summa Cum Laude. She received her doctorate from the University of Mississippi in Jackson. She then went on to complete her residency training in the family medicine branch at Christus St. Joseph Hospital in Houston, Texas where she was the recipient of the Resident of the Year Award. Medicine is her passion because she enjoys the challenge of diagnosing medical issues and helping people enhance their health.

Dr. Leynanne Foster, M.D.
Lynanne J. Foster, MD practices general orthopaedic surgery with an emphasis in sports medicine. Fellowship-trained, she came from teaching residents at a level 1 trauma facility how to perform procedures such as anterior cruciate ligament (ACL) reconstruction and arthroscopic rotator cuff repair. She has worked with professional and college-level athletes such as the Houston Comets and her alma mater, the Rice Owls.
A native Texan, she completed medical school and residency at UTMB in Galveston, earning the Edward Randall award from her professors for best representing traits of the ideal physician. Before beginning her practice in the Texas Medical Center most of her life has been spent right here near family, although Dr. Foster also brings experience as a team physician for the Johns Hopkins National Championship lacrosse team.
Beyond care of the athlete, trauma and arthritis patients find relief through reconstruction surgery Dr. Foster performs focused on joint preservation. New techniques such as partial knee replacement can be especially effective for patients with knee pain who are active, but may be too young for total knee arthroplasty. Less invasive procedures such as arthroscopy allow patients to get back to the things they enjoy in life quickly.